Series SAT Cylinders
Single Acting Telescopic Cylinders for Mobile Equipment
The Parker Mobile Cylinder Division is recognized as one of the largest independent manufacturers of hydraulic cylinders for mobile equipment and a leading supplier to refuse, mining, truck, material handling and positioning markets.
The new Series SAT represents a substantial design upgrade to the previous Series SA cylinder line. Custom SAT cylinders are available in a large variety of styles and configurations to accommodate even the most rigorous and demanding mobile equipment.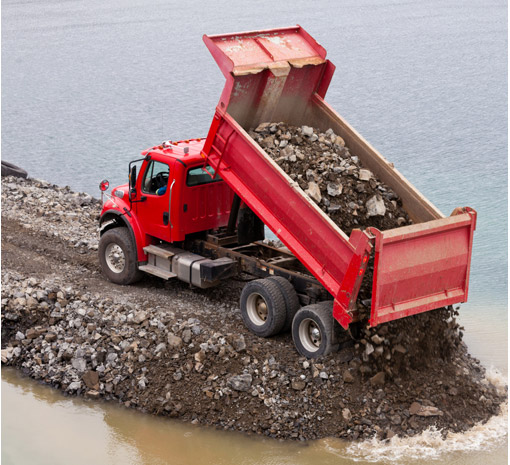 Additionally, the new SAT design features a changeable base bearing and overall lighter weight than the previous model. Extensive field testing involving nine cylinder models have taken place in four large USA OEMs, Parker Mexico and Parker Canada. Internal testing with three different models run at 16 hours per day, 15,000 pound loads and 33,000 cycles have shown no failures.
The new, improved design offers significant benefits:
Increased Operating Pressure – Cylinder rated to handle 2500 psi operating pressure representing a 25% increase over current product offering
Increased Lifting Force – Larger plunger size and increased operating pressure result in increased lifting force over current cylinder
Improved Sealing Technology – Polyurethane U-Cup seals and Umbrella style wipers provide a more robust sealing package than existing cylinder
Reduced Weight – New cylinder design is approximately 4% lighter due to smaller gaps between stages requiring less hydraulic fluid to fill cylinder
Reduced Cycle Time – Decreased space between sleeves and less oil to fill cylinder results in 13% average reduction in cylinder cycle time
Increased Safety Factor – Thicker walls and wider bearings result in a 25% average improvement to cylinder column strength